Chemical & Petrochemical
The chemical and petrochemical sector relies on the efficient transportation, handling and processing of many hazardous and highly flammable chemical products.
Supply chain activities like the transfer of chemicals to and from tank trucks and railcars; filling, mixing and blending in drums or IBCs, and minor operations like dispensing solvents from safety cans generate hazardous levels of static electricity. The most effective static control solution of eliminating the risk of fires and explosions caused by static electricity is to use modern fit for purpose static control equipment.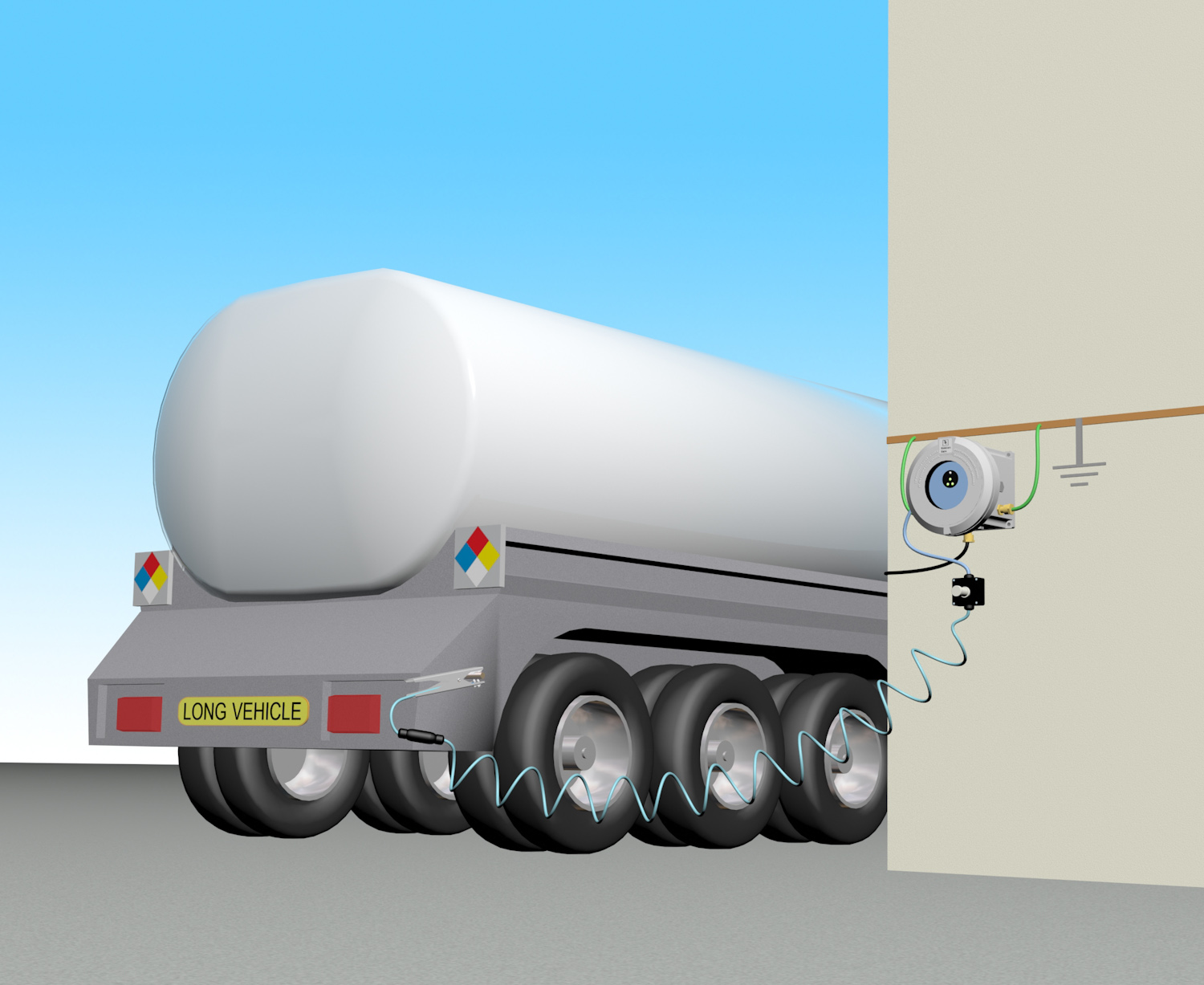 Precision and reliability is what the Earth-Rite II RTR provides to HAZLOC safety professionals and engineers who are tasked with protecting personnel and plant assets from the ignition hazards of static electricity during tank truck loading and unloading operations.
The Earth-Rite RTR is the most advanced system for protecting personnel and plant assets from static hazards during road tanker loading and offloading operations utilising innovative Tri-Mode Technology.
Earth-Rite RTR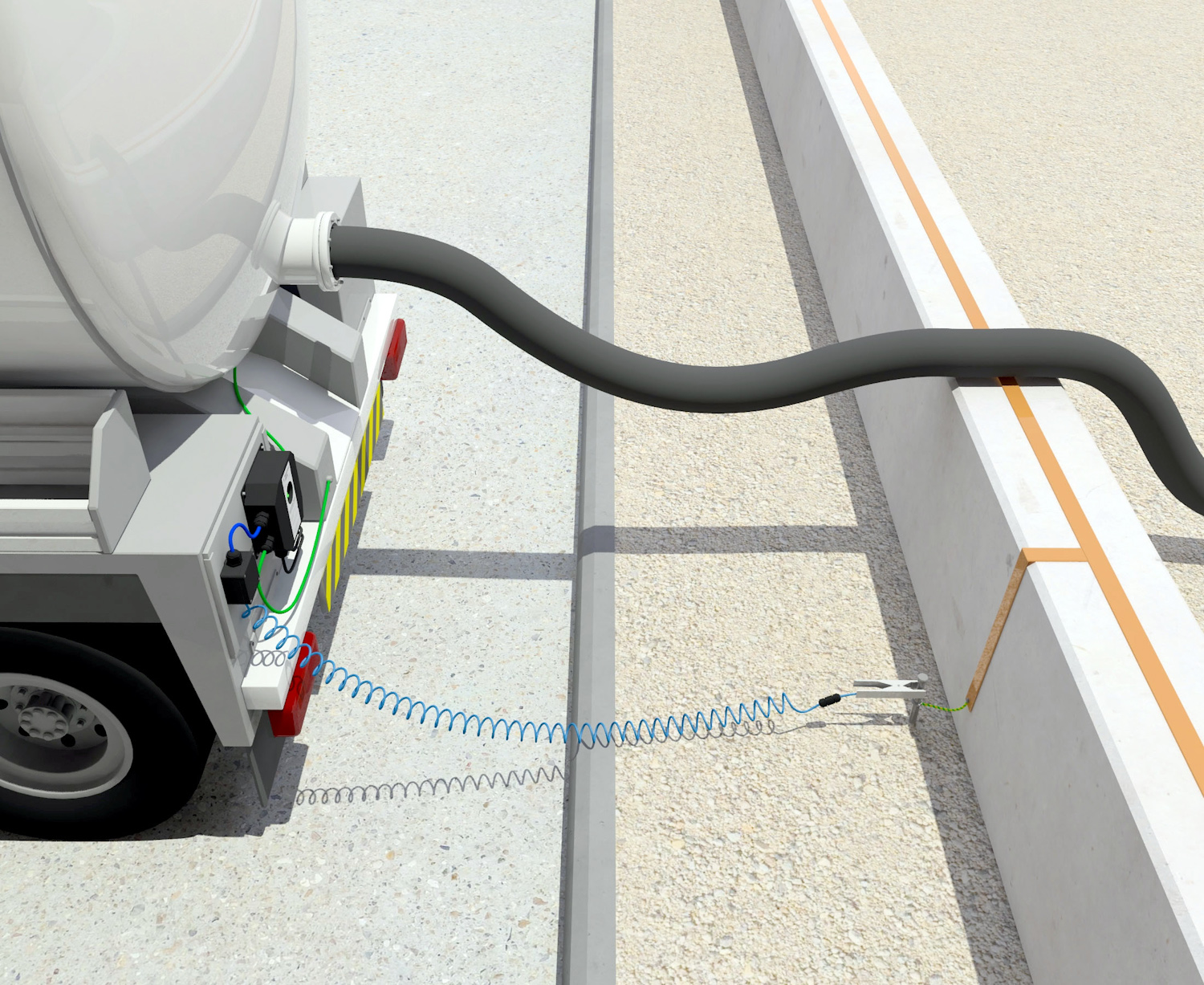 The Earth-Rite II Mobile Ground Verification system (MGV) is a unique, patented technology designed to provide automatic confirmation of a positive electrostatic ground connection for trucks collecting and transferring flammable / combustible products.
Earth-Rite MGV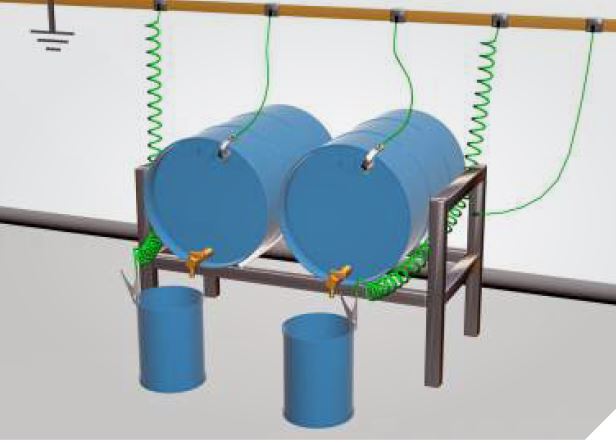 Static grounding systems like the Earth-Rite range ® combine interlock control and visual indication to verified ground connection points and offer the highest levels of protection over electrostatic ignition risks. However, equipment specifiers may select passive grounding devices, like single pole clamps, to ground and bond plant equipment.
Cen-stat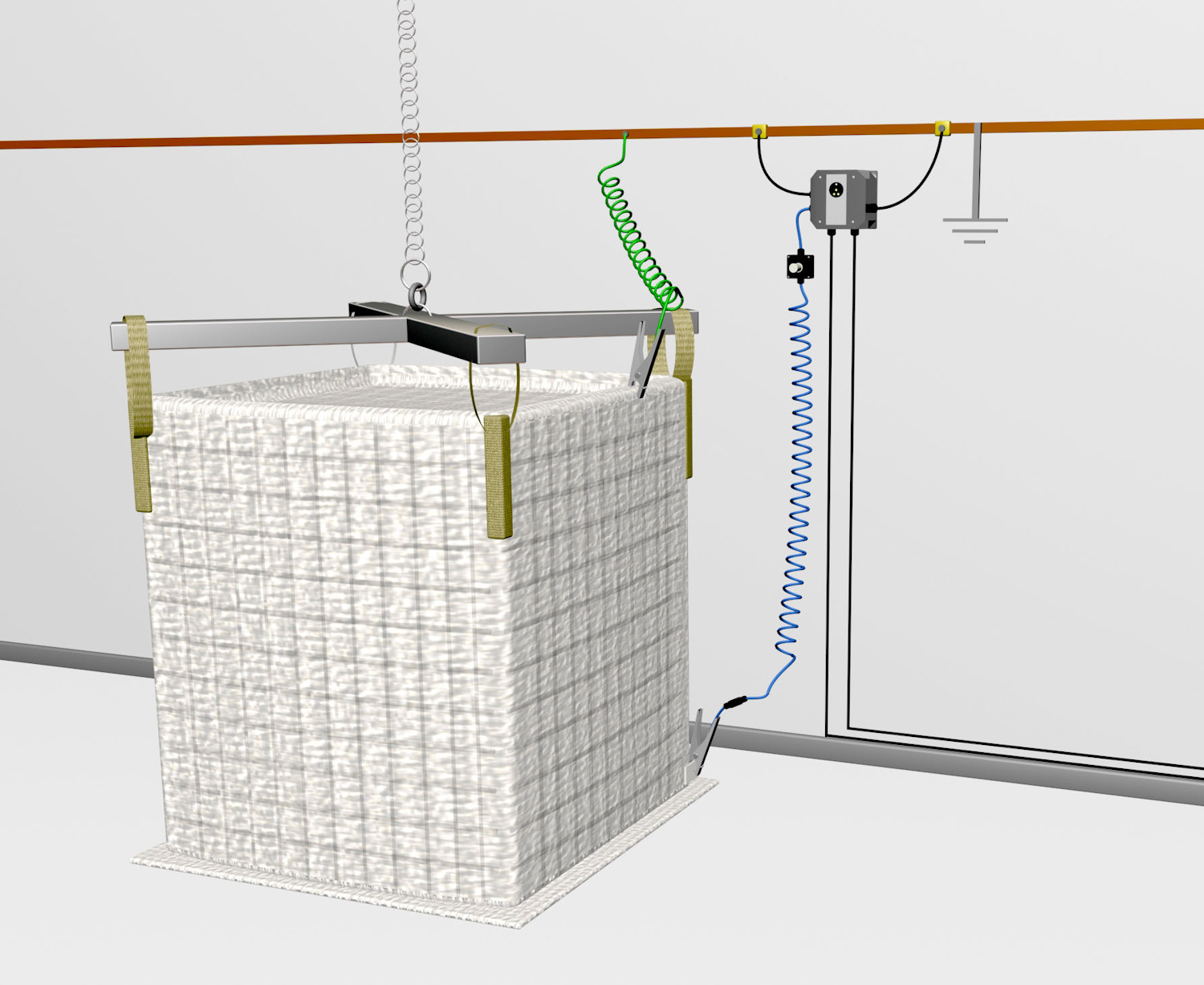 The Earth-Rite II FIBC system validates and monitors the resistance of Type C FIBC bags ensuring that the conductive elements of the bag are capable of dissipating electrostatic charges in compliance with IEC 61340-4-4 "Standard test methods for specific applications - Electrostatic classification of flexible intermediate bulk containers (FIBC)" and NFPA 77 "Recommended Practice on Static Electricity".
Earth-Rite FIBC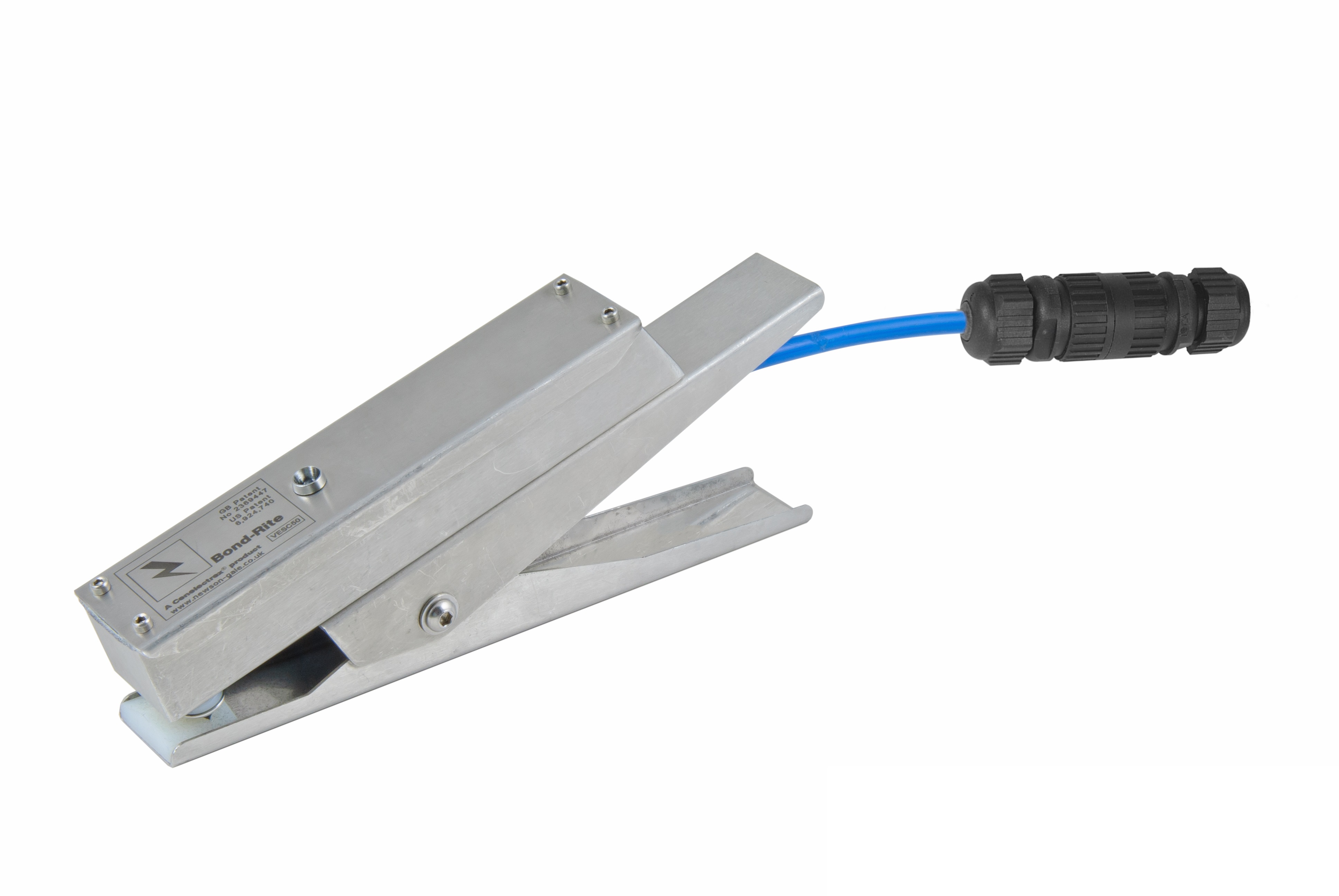 The Bond-Rite EZ is an easy to use hand-held portable ® static bonding device that can quickly and securely establish and verify an equipotential bond between equipment for operations conducted in hazardous locations.
Bond Rite Clamp